Development in the fields of data availability and AI technologies present ever greater challenges for law enforcement and policing. Criminals are exploiting new technology more quickly than law enforcement can bring new techniques to bear. AI provides the opportunity to commit new types of crime, enables some crime types to be committed on an industrial scale and facilitates many forms of 'traditional' crime. At the same time, the technology that enables these new crime patterns also offers the possibility for a step-change in law enforcement. To tackle the opportunities and challenges presented by AI technologies, practitioners from law enforcement and policing, policymakers, civil society, researchers, and industry professionals need to evaluate these technologies regarding their applicability as well as their societal, ethical, and legal implications.
ALIGNER will establish a forum for exchange between practitioners from law enforcement and policing, civil society, policymaking, research, and industry to discuss opportunities, challenges, needs, and risks emerging from the use of AI technologies in law enforcement. The insights gained from this exchange will be used to design an AI research and policy roadmap meeting the operational, cooperative, and collaborative needs of police and law enforcement agencies.
ALIGNER will establish a series of regular workshops in which actors from policing and law enforcement, civil society, policymaking, research, and industry will exchange about topics with relation to the use of AI by law enforcement, covering emerging crime patterns, capability enhancement needs, as well as ethical, legal, and societal implications of the use of AI by law enforcement. The workshops will be supported by an AI technology watch process as well as ethical and legal assessments. The results from the workshops will be published in the AI research and policy roadmap.
Over the course of its lifetime, ALIGNER will produce a collection of results, gathering findings, recommendations, methods, and guidelines. Specifially:
A policy and research roadmap, updated regularly
A series of policy recommendations
Archetypical scenarios for the use and misuse of AI
A taxonomy of AI-supported crime
Methods and guidelines for technological, ethical & legal impact assessments
PROJECT STRUCTURE
ALIGNER is structured into five distinct work packages each contributing to the goals of ALIGNER and providing input to each other.
WP1 | Project Management | Handles all tasks related to the overall project management, such as reporting, quality control and meeting preparation.
WP2 | LEA & Civil Society Engagement | Coordinates and bundles the stakeholder engagement processes that provide direct input for the research roadmap published in WP5.
WP3 | Technology Impact Assessment | Provides technical information related to the use of AI as support for the stakeholder engagement in WP2.
WP4 | Ethics & Law | Provides ethical and legal information related to the use of AI as support for the stakeholder engagement in WP2.
WP5 | Outreach & Roadmap | Combines communication, dissemination, and exploitation activities, including the compilation and publication of the research roadmap.
ALIGNER's interdisciplinary team includes three European law enforcement agencies; the Basque Police, the Swedish Police, and the Munich Police; research scientists and industry experts with focus on Artificial Intelligence, Ethics, and Law from CBRNE Ltd., the Swedish Defence Research Agency FOI and KU Leuven. The project is coordinated by Fraunhofer IAIS. The project is supported by a Law Enforcement Advisory Board and a Science, Industry, Ethics, and Civil Society Advisory Board, creating a pan-European network to guide the project partners.

Fraunhofer Institute for Intelligent Analysis and Information Systems IAIS, Germany (Coordinator, Lead WP5)
Fraunhofer IAIS is part of the Fraunhofer Gesellschaft that undertakes applied research of direct utility to private and public enterprise and of wide benefit to society. It focuses on researching and developing AI-based innovative systems for data analysis and information extraction, covering – among others – the fields of sensor data, business intelligence, media analysis, and visual information systems. Fraunhofer IAIS has comprehensive expertise in developing big data solutions and big data analytics technology, especially in pattern recognition and machine learning algorithms for audio, video and document analysis.

CBRNE Ltd., United Kingdom (Lead WP2)
CBRNE Ltd is an SME focused on defence and security related issues addressing Human Behaviour, Human Factors, Ethical Research Protocols, Ethics guidelines, Cultural Guidelines, Aide Mémoire, Best Practice Brochures, Resilience and Vulnerability Assessment, the organising of validation and demonstration exercises and War Gaming. More recently, the security experts at CBRNE are interested in the assessment of crime and criminal activity shift caused by AI technolo-gies and promoting the usage of AILEA-Range for stress testing the technological capabilities against continuously evolving real-world threats.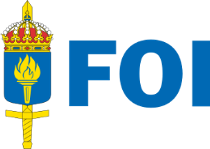 Totalförsvarets forskningsinstitut FOI, Sweden (Lead WP3)
Totalförsvarets forskningsinstitut (eng. the Swedish Defence Research Agency, FOI) is a Swedish defense intelligence agency and one of Europe's leading research institutes for applied research in the areas of defence and security. FOI has conducted research in the area of artificial intelligence (AI) since the 1980's and has since supported law enforcement, defence, and crisis management organizations with analyses on AI-related capability assessments and capability development at strategic and operative levels.

Katholieke Universiteit Leuven, Belgium (Lead WP4)
KU Leuven is the largest university in Belgium in terms of research funding and expenditure, and conducts fundamental and applied research in all academic disciplines. KU Leuven Interdisciplinary Centre for Information Technology and Intellectual Property (CiTiP) is a research centre at the Faculty of Law of KU Leuven, specialized in legal and ethical aspects of IT technology and innovation. CiTiP has a solid track record as an ethical-legal partner in large international and interdisciplinary research projects and is internationally renowned for its expertise in the areas of data protection, privacy and information security law, new media and communications law, information rights management, and intellectual property rights.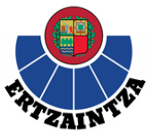 Gobierno Vasco – Departamento de Seguridad, Spain
Ertzaintza (ERTZ) is the police force of the Basque Country. It is a comprehensive police that assumes the bulk of the remits in matter of security, coexisting with the Local Police Forces and the State Security Forces. The structure of Ertzaintza is based on three pillars: the Citizen Protection Division, the Criminal Investigation Division and the Central Intelligence Office. In this framework, the different specialized units are grouped in all areas of police activity: citizen security, traffic, institutio-nal security, tactical support, criminal investigation, command and con-trol center, games and spectacles, scientific police and private security.
Polismyndigheten Swedish Police Authority, Sweden
The mission of the Swedish Police Authority is to reduce crime and
increase public safety. The Swedish Police Authority has long experi-ence in carrying out investigations with regard to crimes related
to information technology, as well as facilities for carrying out investi-gations with regard to crimes related to information technology and digital forensics. The National Forensic Centre, NFC, is an independent expert organization within the Swedish Police Authority with an overall responsibility for forensics. Its main task is to conduct forensic investi-gations and analyses on behalf of the judicial authorities.

Bayerisches Staatsministerium des Innern, für Sport und Integration, Germany
The Munich Police Department (MPD) is part of the Bavarian Ministry of the Interior (Bayerisches Staatsministerium des Innern, für Sport und Integration) and responsible for the security of more than 1.7 million people living in area of around 1,000 km². Beyond the regular tasks of daily policing and crime investigations, the Munich Police Department has decades of experience dealing with high-profile as well as mass events such as the Munich Security Conference (MSC), the Oktoberfest or regular football games of its local teams Bayern and 1860 Munich.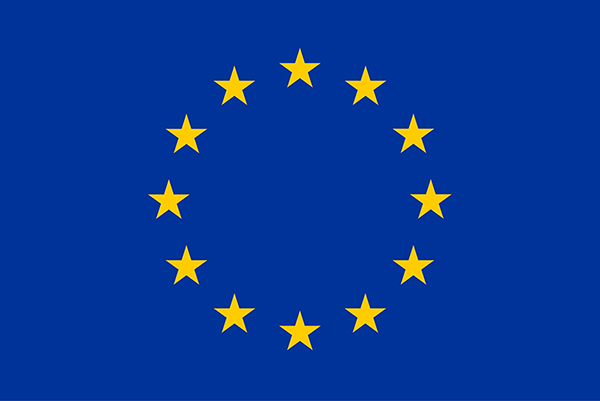 This project has received funding from the European Union's Horizon 2020 research and innovation programme under Grant Agreement no. 101020574.