Deliverables
 ALIGNER published all its deliverables with classificatio "PU" (Public) on its website after approval by the European Commission. You can access all deliverables that have been approved until March 2023 via the button below.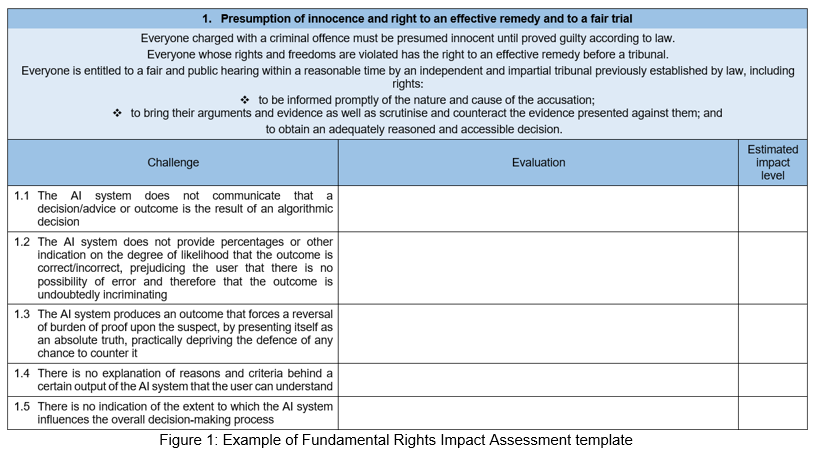 The ALIGNER Fundamental Rights Impact Assessment
The ALIGNER Fundamental Rights Impact Assessment (AFRIA) is a tool addressed to LEAs who aim to deploy AI systems for law enforcement purposes within the EU. The AFRIA is a reflective exercise, seeking to further enhance LEAs' already existing legal and ethical governance systems, by assisting them in building and demonstrating compliance with ethical principles and fundamental rights while deploying AI systems.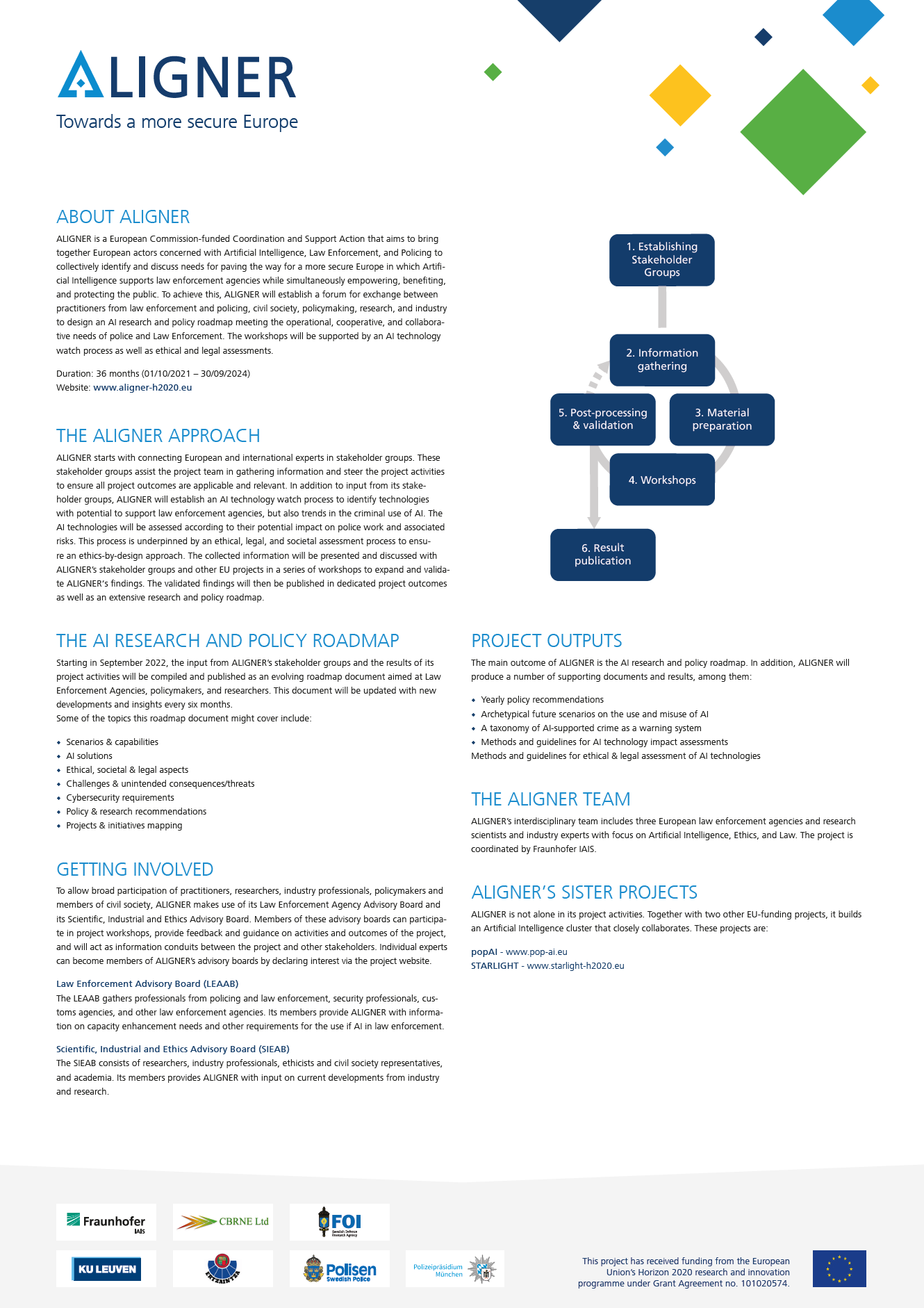 The project poster provides a general introduction to the project, its objectives, method, as well as involved partners.
This project flyer provides a general overview of the project, its objectives, approach, and partners.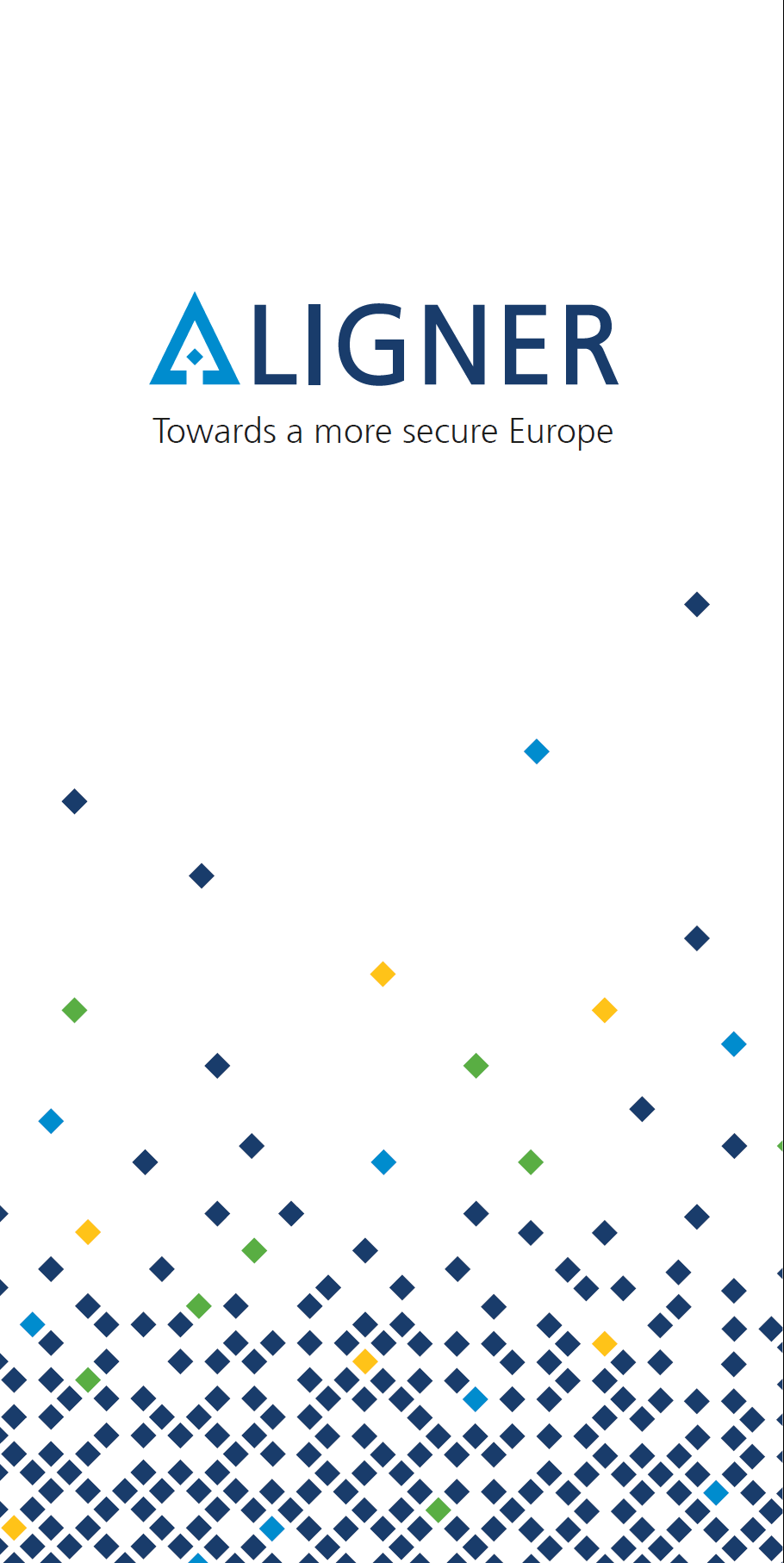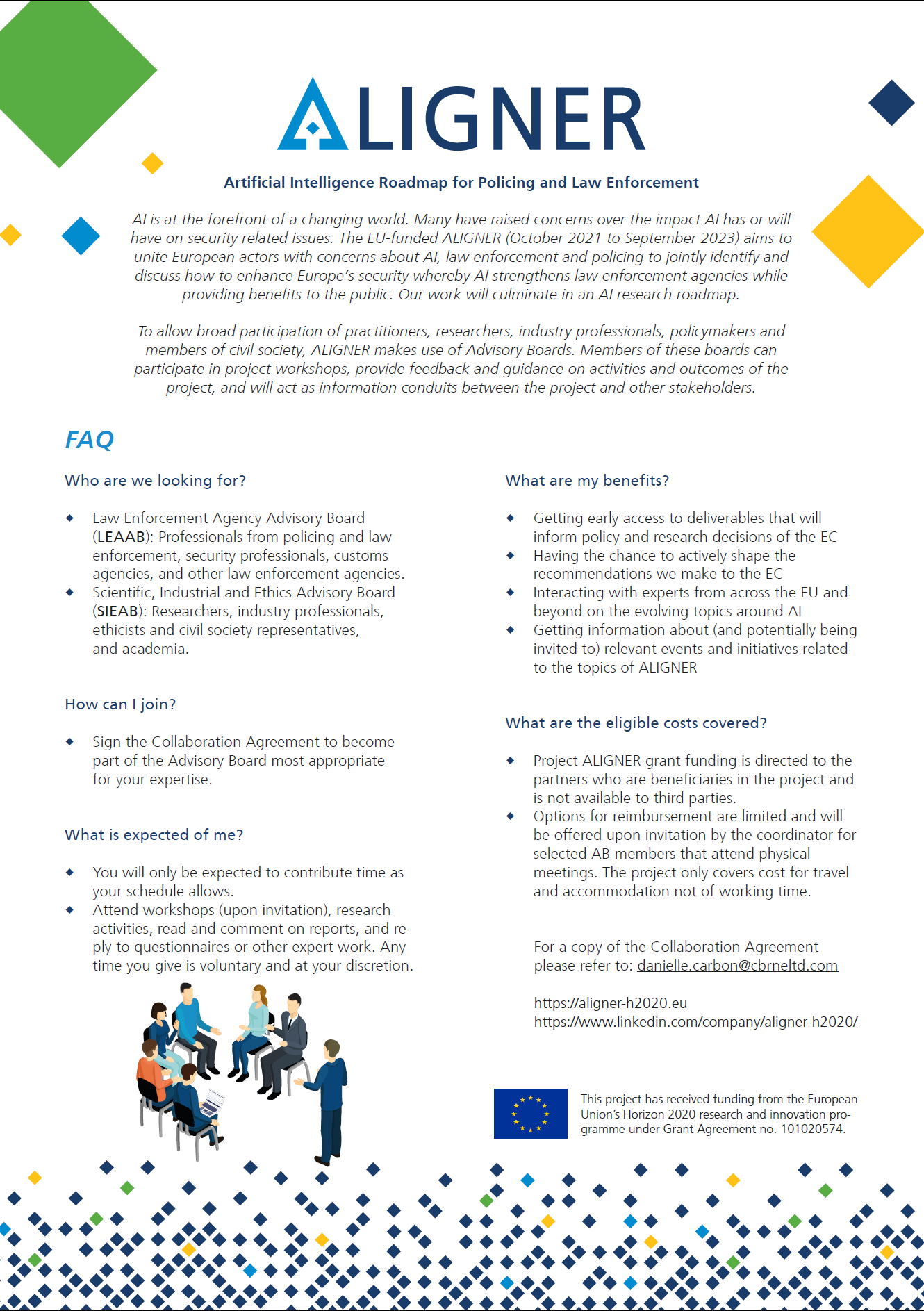 This flyer provides a brief overview of the benefits of joining the ALIGNER Advisory Boards, who we are searching for, what is expected from advisory board members, and who to contact for further information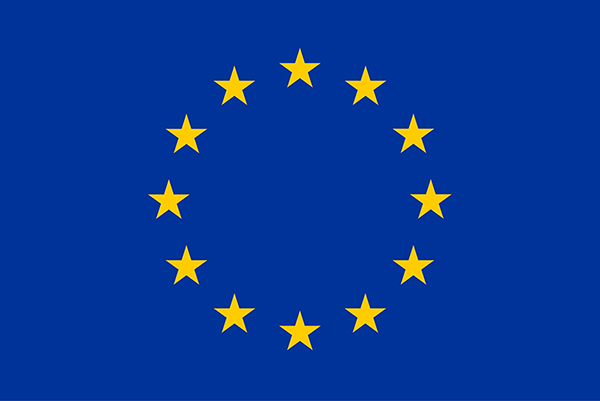 This project has received funding from the European Union's Horizon 2020 research and innovation programme under Grant Agreement no. 101020574.